A food storage container helps you save leftovers, pack the food and take lunch to work or school.
"But convenience can come at a price you may not be willing to pay…"
You may not know about this, but on the chemical level, plastic disintegrates in small particles that get absorbed by the food.
And taking into consideration the fact that the food industry relies heavily on plastic in every stage of food production and preparation…
In addition to that, most stores package foods in plastic bags.
Not to mention that most of us would simply reheat the food in the same container, be it plastic, rather than put it on a plate.
You can get the jest of it, the toxic plastic transfer to food is unavoidable.
Once high levels of plastic reach your bloodstream, you are more predisposed to potentially deadly diseases like:
People who frequently drink from plastic bottles are especially exposed to these diseases because they contain Bisphenol A (BPA).
This harmful compound is the main culprit that triggers them.
Not only that, but new research suggests that there are great quantities of this harmful substance in canned foods as well.
What's worse is that over 90% of the population has detectable levels of Bisphenol A in their bodies.
Another substance that we should be highly aware of is PVC, which can also be found in cans or plastic containers.
PVC is an industrial substance used to manufacture engine components.
These engines are so powerful that they can withstand the harshest weather conditions, but once they reach inside your body, they act like small shards, cutting and poisoning you from the inside.
And if you reheat the food in the same container, there are even more chances that the food will be soiled with these chemicals.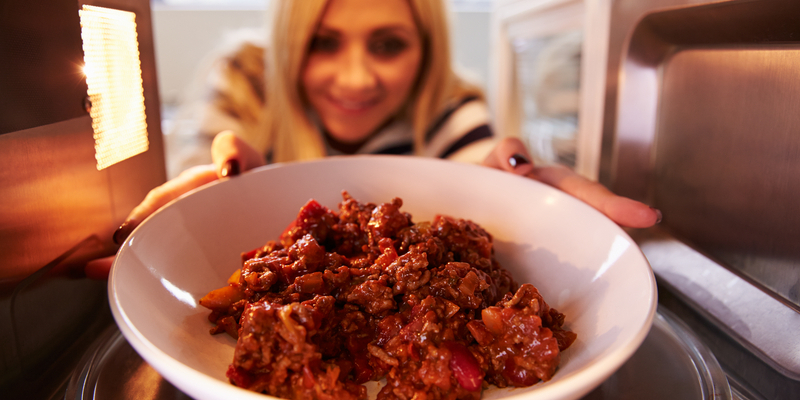 But there are some simple things you can do to avoid further contamination:
Opt for frozen or fresh food instead of canned food. Not only will you avoid ingesting harmful substances, but also sodium – which can lead to fever, dizziness, etc.

Avoid at all costs bottles and plastic containers marked with a number 7 or the letters PC and those marked with a number 3 or PVC.

Use a paper towel instead of plastic wrap in the microwave.

Instead of microwaving food in plastic containers, put the food on a plate.

Use safer dishware made from materials like glass or stainless steel.

Store food in glass or Pyrex containers, rather than plastic.

Discard scratched or worn plastic containers.
Related: Six Detox Teas With Amazing Properties
---
Use other containers that are safer for you and your family.
In time, this invisible problem could turn into a visible one.
I stopped using cans and plastic containers since my wife got ill decades ago.
Now we only use steel or glass containers and the difference has clearly shown.
What will you do?

Were you aware of the toxicity of these plastic containers?
Let me know your opinions in the comments below.
Also, if you liked this article please hit the LIKE button below and SHARE it with your friends.
To your health!