Since this season everyone is prone to catching a cold or flu, I thought it might help you to know a few effective herbal remedies. 
These remedies will naturally soothe your sour throat, strep throat pain, and cough.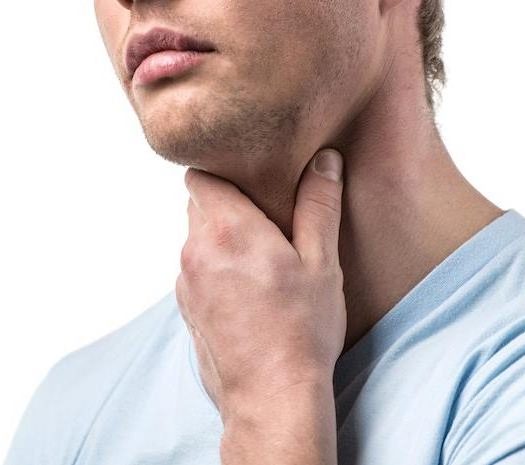 The solutions that I will provide you are 100% natural, effective, and have no side effects.
So, let's start!
#1 Remedy 
To wipe-out sore throat, cough, and congestion, I recommend that you try an herbal throat spray that will ease your pain and accelerate healing.
This recipe is easy but very effective.
For the herbal spray you will need:
Herbs like:

Marshmallow Root

Elderberry

Ginger

Thyme

Echinacea

Mint

Strong liquor (at least 40% alcohol) like rum or vodka

A pint-size mason jar

Airtight lid
Instructions:
Combine one tbsp. each of the dried herbs mentioned above and one tsp. of cayenne pepper (optional) in a pint-size mason jar.

Cover the herbs with boiling water.

Let the concoction steep for 20 minutes until the water cools.

Strain out the herbs and mix with equal parts of strong liquor.

Cover the jar with an airtight lid and let it sit for a few hours before putting the contents in a spray bottle.

Store in a cool dark place.
Spray your throat at intervals of at least two hours until the pain subsides.
Related: Electuary – A Simple Herbal Remedy To Shake Off The Flu
---
#2 Remedy
Another natural and simple way to knock out coughs and sore throats is by slowly roasting a large lemon until it just splits open.
After that, mix equal parts honey and lemon juice in a teaspoon and take it every hour until your cough is under control.
Related: Raise Immunity – Natural Remedies for Cold and Flu
---
#3 Remedy

To ease the pain of strep throat, besides a treatment from your doctor, you can do the following:
Chamomile, sage, peppermint, lavender, jasmine, rosemary, and thyme essential oils are very efficient in disinfecting the air, reducing your pain, and for relaxing your body. Put a few drops in a humidifier and enjoy their effects.
Gargle with salt water a few times a day to help your body overcome the bacteria responsible for your infection.
Ginseng and passion flower tea have both sedative and analgesic effects.
Due to the discomfort and pain caused by the infection with bacteria, you might have difficulties in falling asleep. Sleep is vital for body regeneration and for maintaining an active immune system.
Related: Sleep Cycles – The Key to a Restful Sleep
If you want to speed up the recovery process, then these remedies are the ones for you.
However, if your symptoms don't disappear and are getting worse, then I strongly recommend you to visit your doctor. By following his medical treatment along with my remedies, you will overcome the infection and revitalize your body in no time.
Have you ever tried these natural remedies before?

How did they work?
Please let me know and hit the LIKE button and SHARE if you enjoyed this article.
To your health!